News and Events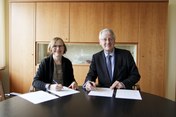 The University of Freiburg is taking the next important steps towards a themed partnership with Northeastern University in Boston. The international cooperation focuses on the highly interdisciplinary field of resilience research. On April 9, Rector Schiewer and Prof. Poiger, Dean of the College of Social Sciences and Humanities at Northeastern, signed a Memorandum of Understanding.
Calls for Application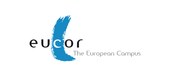 For the second time, grants will be awarded to projects aiming to implement procedures that simplify mobility between Eucor universities. [Information in German]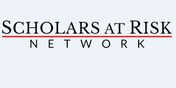 The Alexander von Humboldt Foundation has launched a new call for applications for scholars at risk. The deadline is September 13, 2019. Please contact the International Office to submit an application.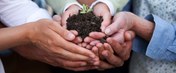 The annual call for applications is out for researchers and lecturers at the Eucor universities working on a cooperative project. Projects are funded with up to 60,000 Euros. The application deadline is September 30, 2019.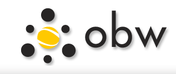 The OBW Faculty Mobility Program funds stays for up to four months at one of 14 partner universities in Ontario, Canada, for researchers working at any of the BW universities. The application must be submitted to the University of Konstanz until October 15, 2019.
European Campus
The Universities of Freiburg, Basel, Haute-Alsace, Strasbourg, and the KIT form Eucor - The European Campus, a trinational alliance based on a cooperation going back to 1989. The first ever European network of territorial cooperation (EVTZ) that is supported entirely by universities, the European Campus is a unique model project in Europe.