Due to the current situation and a duty of care towards our employees, we kindly ask for your understanding that the International Office is only available via email until further notice. Emails will be read and answered as quickly as possible. Any in-person consultations are suspended. Only under these conditions will it be possible to maintain service long-term.


News und Events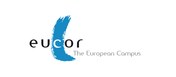 Um regelmäßige Informationen zu Eucor – The European Campus zu erhalten, können Sie den Eucor-Newsletter abonnieren. Auch auf den zentralen Eucor-Seiten finden Sie immer die aktuellsten Nachrichten.
Eucor – The European Campus bietet verschiedene Mobilitätsmöglichkeiten für Studierende. Welche Chancen und Vorteile mit einer Eucor-Mobilität verbunden sind, zeigt ein neues Video.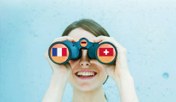 Die nächste Gruppenberatung für die Eucor-Studierendenmobilität im Wintersemester 2019/20 findet am Dienstag, 26.11. von 15:00 bis 15:45 statt. Eine Anmeldung ist erforderlich.