News and Events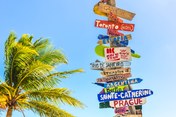 In this twice-a-semester information lecture, the International Office provides an overview of the ways you can spend time abroad during your studies, including the when and how. The lecture is intended for Bachelor students. [Information and lecture in German]
Calls for Application

The University of Connecticut, USA, is offering spots in a summer school combined with a fellowship stipend to entrepreneurial-minded Bachelor students in their third or fourth year. Students can apply for one research program in either Kinesiology, Chemistry, Engineering, or Nursing. The application deadline is March 16, 2020.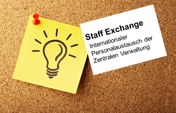 Changing your perspective with an international staff exchange: central administative staff at the University of Freiburg can apply for a stay at one of our comprehensive partner universities. The deadline is March 27, 2020. [All information is in German.]



Eucor - The European Campus
Discover the opportunities to study within Eucor - The European Campus, whether it is attending seminars in Strasbourg, spending a semester in Basel, or doing a binational doctorate in Freiburg and Mulhouse.