News and Events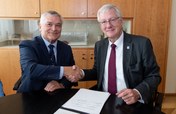 The University of Freiburg and Penn State University will cooperate on research into functional, interactive, and bio-inspired materials. Together the partners will contribute one million US-dollars for an initial three years. In addition, there will be a more expansive cooperation in teaching.
Calls for Application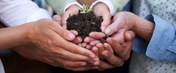 The annual call for applications is out for researchers and lecturers at the Eucor universities working on a cooperative project. Projects are funded with up to 60,000 Euros. The application deadline is September 30, 2019.
The OBW Faculty Mobility Program funds stays for up to four months at one of 14 partner universities in Ontario, Canada, for researchers working at any of the BW universities. The application must be submitted to the University of Konstanz until October 15, 2019.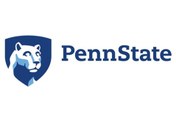 Penn State University and the University of Freiburg are seeking proposals to create collaborative, integrated virtual classroom courses. The Award provides money for faculty teams to construct an integrated virtual course and deliver a pilot program. The application deadline is is October 28, 2019.
European Campus
The Universities of Freiburg, Basel, Haute-Alsace, Strasbourg, and the KIT form Eucor - The European Campus, a trinational alliance based on a cooperation going back to 1989. The first ever European network of territorial cooperation (EVTZ) that is supported entirely by universities, the European Campus is a unique model project in Europe.