Due to the current situation and a duty of care towards our employees, we kindly ask for your understanding that the International Office is primarily available via email until further notice. Emails will be read and answered as quickly as possible. Any in-person consultations are suspended. Only under these conditions will it be possible to maintain service long-term.
News and Events
The University of Freiburg is providing general guidelines and updated information regarding the pandemic and its consequences for students, staff, and visitors. Updates for the Global Exchange programs can be found here.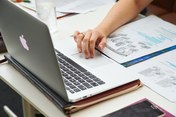 For the first time, the comprehensive partners University of Freiburg and Penn State University have conferred the Freiburg-Penn State Virtual Classroom Award to outstanding and innovative projects which involve digital components in learning and teaching. Due to the high quality and competitiveness of all applications submitted in this first call for applications, two project teams have been selected in 2020. Both teams will implement their ideas on how to create a truly virtual classroom.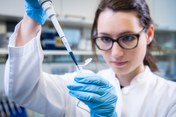 The International Office has initiated a successful application to the DFG's "International Research Marketing Ideas Competition" and developed the proposal with internal and external partners: the Freiburg Rising Stars Academy aims to attract international research talent  and create long-term, sustainable spaces for them at the University of Freiburg. Learn more about the winning project and its pilot phase foci.
Calls for Application
Updates on the Global Exchange calls for application for our outgoing programs can be found here. The calls for Asia 2021/22 and USA/Canada 2021/22 have been published.



Eucor - The European Campus
Discover the opportunities to study within Eucor - The European Campus, whether it is attending seminars in Strasbourg, spending a semester in Basel, or doing a binational doctorate in Freiburg and Mulhouse.